Todos Santos offers a wide range of indoor and outdoor activities. Whether you're hiking the desert hills, strolling our miles of deserted beaches, enjoying authentic Mexican dining and shopping, surfing our world class waves, snorkeling or kayaking the pristine bays, or visiting one of our many art galleries, Todos Santos has something for everyone. For those with an artistic or writing bent, you can find an outlet in the many groups catering to the development of these talents.
SWIMMING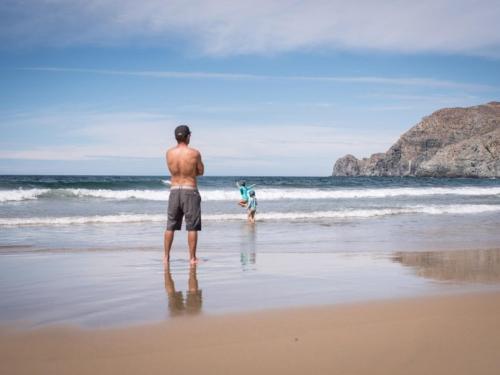 There are two swimming beaches close to town. Cerritos Beach is popular with the young (or young at heart) crowd who don't mind sharing the beach with the surfing community. For those of you who are looking for a more tranquil, secluded spot, then you'll find it at Palm Beac
SURFING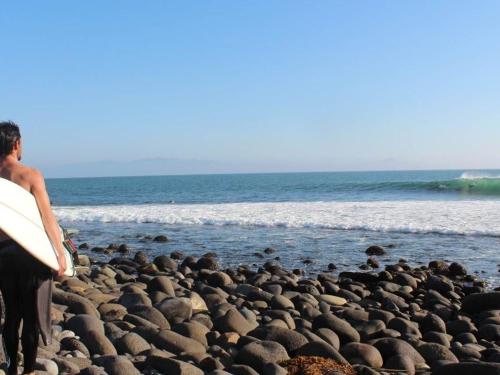 For those who love the thrills of riding the waves, Todos Santos has three world-class surfing spots within a seven-mile radius of town. We can arrange surfing lessons for all skill levels.
YOGA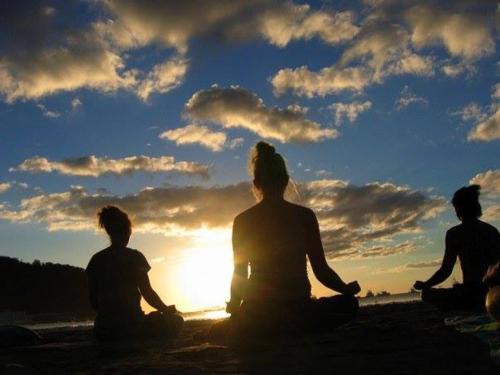 Open yoga classes are held most weekdays at various locations around town. Payment for each class is around $70 pesos.
ART GALLERIES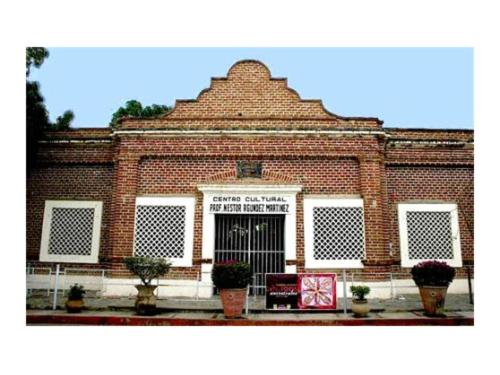 Todos Santos has become home to numerous fine artists. At last count there were no fewer then 15 galleries selling original landscape oil paintings, contemporary works, sculptures, pottery, and wood carvings. Most galleries are located in the historic district of town within easy walking distance of the Inn.
RELEASING BABY SEA TURTLES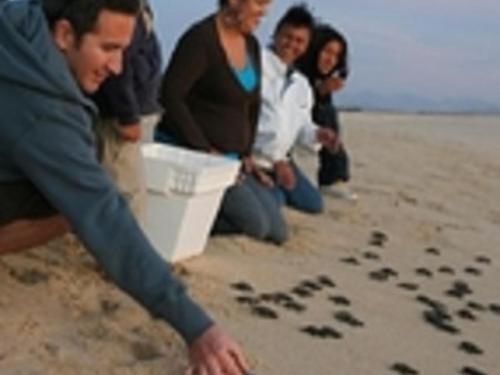 The beaches off Todos Santos are active turtle nesting grounds, and you may be lucky enough to have your stay coincide with one of the numerous hatchling releases throughout the year.
TOURS AND OTHER ECO ADVENTURES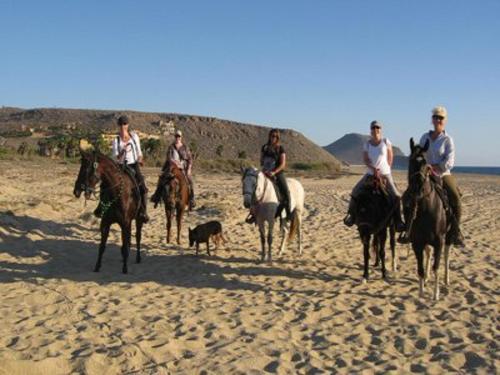 If you are interested in learning more about Todos Santos and its rich natural and cultural history then a guided tour is an excellent way to learn. Discover the Sierra de la Laguna Mountains, explore the cliffs and coves along Punta Lobos, or walk though the historic district of town visiting the local art galleries. Contact us for more details.
WHALE WATCHING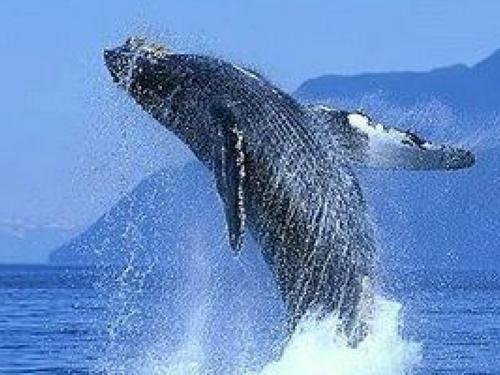 The gray and humpback whales make their annual migration past Todos Santos each winter. These giants are easily seen from our local beaches, but if you prefer a closer encounter, we can arrange for a boat trip with a few days' advance notice.
FISHING IN TODOS SANTOS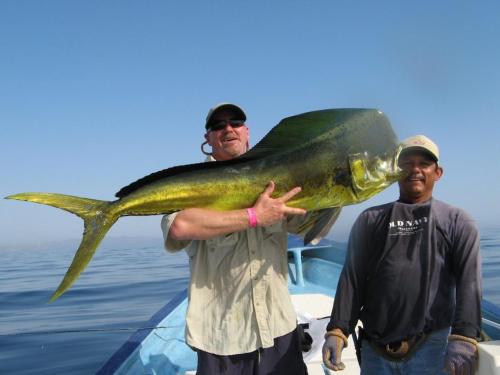 The fishing is good year 'round and can easily be arranged.
SWIMMING WITH SEA LIONS AND WHALE SHARKS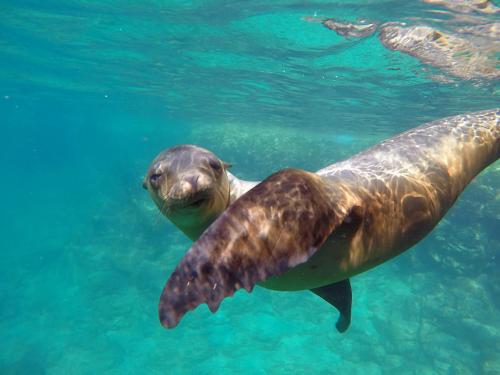 These unforgettable full-day excursions take place off of La Paz and can easily be arranged with advance notice. The whale sharks are only around at certain times of year, usually in late fall.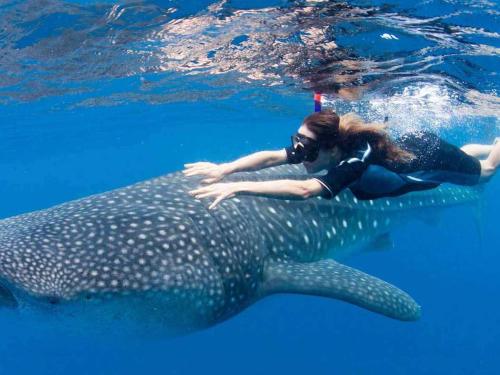 The whale sharks are only around at certain times of year, usually in late fall.