About Todos Santos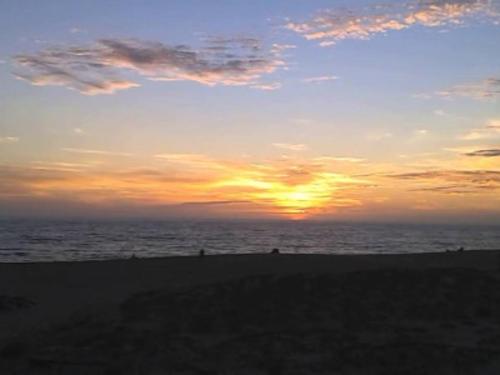 Walking distance to the beach, where you can do sea turtle hatchling release.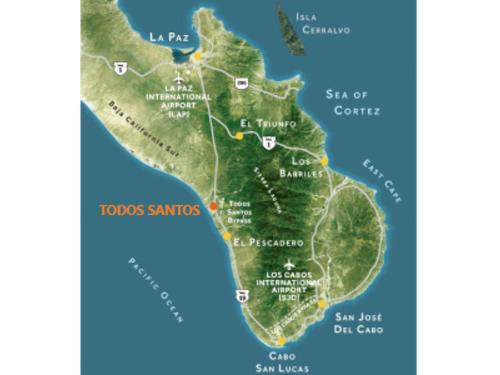 Nestled between the La Paz airport to the north and the Los Cabos airport to the south lies the genuine Oasis of Todos Santos — the only designated Pueblo Magico of Baja California. This is not your run of the mill mirage of palm trees in the middle of nowhere, though, although there are plenty of lush palm groves to be found everywhere, even at the many unchartered, pristine beaches. Known for its pure water from the mountains and ever-flowing springs, Todos Santos has become a haven for some of the world's most talented artists and restauranteurs. At first glance one can't help but be charmed by the historic brick buildings, unique to the bygone era of the wealthy Baja sugar barons. Remains of old sugar mills are scattered throughout the area.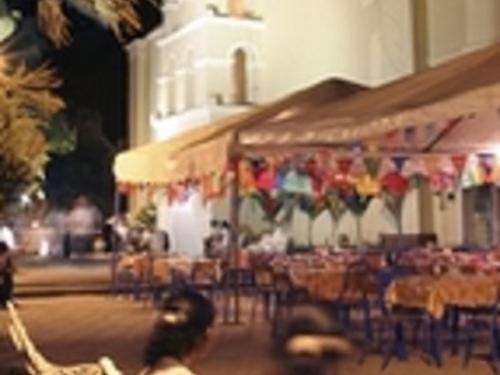 If experiencing how life used to be in the real Baja is what you're looking for, better get there soon before the roads get paved. This is a small town transitioning from the isolated agricultural and fishing village of yore to a hip enclave of expats from Italy, France, Canada, and the US who are discovering it and making it home. Hence the fabulous food! But trendy it is not. It's a genuine Mexican town filled with lovely, gentle people whose families have lived here for generations.